To discuss speaking and sponsorship opportunities, or to register an interest joining us at Bulk Terminals Riga 2022, please contact Simon Gutteridge [email protected] +33 (0)321 47 72 19.
Sponsors and Exhibitors
With thanks to our sponsors for Bulk Terminals 2022 Riga

Bedeschi, leader in bulk material handling for more than a century, has an outstanding experience in the realization of complete bulk terminal solutions for the marine sector. Bedeschi is the only company able to provide both stacking/reclaiming and loading/unloading systems, as shiploader, mobile shiploaders, shipunloader, transhipment, eco-hoppers, conveyors system, etc.
The growing scale of international transport of bulk-material requires quick and flexible solutions to react to the fast changing market demand. Our transhipment expertise is the best answer combined with our on-shore applications both for cost and time saving. Of course, reducing environmental pollution and producing eco-friendly bulk handling solutions in line with the most strictly regulations in this field, are Bedeschi first commitments. www.bedeschi.com

Bruks Siwertell is a market-leading supplier of dry bulk handling and wood processing systems. With thousands of installations worldwide, our machines handle your raw materials from forests, fields, quarries and mines, maintaining critical supply lines for manufacturers, mills, power plants and ports.

We design, produce and deliver systems for loading, unloading, conveying, storing, and stacking and reclaiming dry bulk materials, alongside equipment for chipping, screening, milling and processing wood for the biofuel, board, saw mill, pulp and paper industries.

We are global and local. You will find our main offices in the US, Sweden, Germany, China, Philippines, Russia and Taiwan, supported by a dedicated network of hundreds of representatives and dealers worldwide. www.bruks-siwertell.com
To view a video of the Siwertell ship unloader in action please click here
Techvitas started its activity in 1999 in the Lithuanian port of Klaipėda and after 15 years opened a branch in Latvia.
During 20 years of work company has grown rapidly in terms of both the number of employees and branches, and its expertise.
We are now engineering company that can not only supply components for your equipment, but also provide the highest level of consulting and service in the field of full production automation, robotics and project implementation.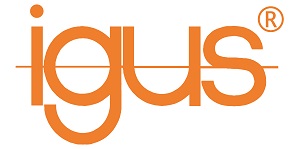 igus® GmbH is a globally leading manufacturer of energy chain systems and polymer plain bearings.
The Cologne-based family business has offices in 35 countries and employs 3.180 people around the world. Igus® operates the biggest test laboratory in the industry: 2.750 m2 bring the idea of "motion plastics®" – polymer machine elements that drive and move – right to life. Here, around two billion test cycles are completed annually.
The goal of all this is to provide our customers with the very best product for their individual requirements – configurable online and deliverable after 24 hours. In the area of predictive maintenance, igus develops intelligent solutions that issue a warning of failure in good time before an unscheduled and very cost-intensive shutdown occurs. Click for details of Long travels with energy supply systems and Solutions for mining and bulk handling
Please click on the links below for igus® Whitepapers
1. Energy Chain -vs- Festooning 2. Energy Chain -vs- Cable Reeling Drum 3. Busbars -vs- Energy Chains
To watch a video of igus® solutions in action please click here
TT Club is the established market-leading independent provider of mutual insurance and related risk management services to the international transport and logistics industry. The Club's services include specialist underwriting, claims management and risk and loss management advice, supported by a global office network.
TT Club's primary objective is to help make the industry safer and more secure. Established in 1968, TT Club has more than 1200 Members, spanning owners and operators, ports and terminals, and logistics companies, working across maritime, road, rail, and air. Members range from some of the world's largest logistics operators to smaller, bespoke companies managing similar risks.
The Club is renowned for its high-quality service, in-depth industry knowledge and enduring Member loyalty. It retains more than 95% of its Members with a third of its entire membership having chosen to insure with the Club for 20 years or more.
TT Club is managed by Thomas Miller – an independent and international provider of insurance, professional and investment services. https://www.ttclub.com/
RAM Spreaders have been supplying container handling equipment to ports and terminals worldwide for over five decades. Expanding their product portfolio by entering the bulk handling industry a decade ago with their environmentally friendly RAM Revolver Containerised Bulk Handling Solution (RAM CBH).
The RAM CBH solution allows bulk terminals, handling facilities and traditional container terminals the ability to handle bulk without loss of commodity or contamination, as the CBH system uses open-top sealed containers as a mode of transport and unloading of bulk, with the commodity only seeing the light of day immediately prior to being unloaded at its final destination.
The flexibility of CBH allows traditional container ports using the same equipment to turn into a bulk port in less than two hours, resulting in a twofold increase in profits.